Custom Leather Patches
Why choose Leather Patches? There are a few different patch materials available, making it necessary for you to decide which material is right for your promotional purposes. Leather tends to be one of the more popular materials chosen, as the quality, the luxury look, the fine details, the durability, and the versatility all work to make a patch style that's always trending.
As leather is truly timeless, it's a fantastic choice for adding your original patch designs to your choice of ready to be customized hats. Just imagine how your logo, company name, brand info, text and/or a special image will look when added to your choice of hat.
Choosing leather to create your patches means your message is already one that exudes quality and professionalism and thus easily lets you get your message across. 
Using your personalized designs, our expert team will create the best Custom Patches for you! 
Quality Leather Patches Custom Made
How to make personalized Patches? You get to enjoy endless options when choosing custom made patches in leather as your base. Whether you want a simple design or a detailed design, when you decide this style is the right choice for you, your only limit is your imagination. Need some professional creative assistance? Our team can take your ideas and turn them into something unique and special, no problem.
Leather Logos – Where to Place?
How to put logo on hat? Imagine how they'll look when placed on different areas of the hat. Which location is most appealing? Most visible? Once you've decided this type logo is the right choice for you, you'll need to figure out where you want your leather logos to be placed on your promotional products.
The trick is making your logo stand out when placed on your chosen promo products, so we suggest picturing how your custom leather logo when placed on various locations of your promo products.
Leather Patches - Styles of Hats
Ready to enhance your brand, promo products, fundraising items, more by adding leather patches to your choice of hat? Choosing custom-made patches is one of the best ways you can get your message heard. Since there are many custom patch materials available today, choosing leather lets your personalized patches truly stand out above the rest. 
Which hat style best meets your needs? Trucker hats? Baseball hats? Dad hats? Snapback hats?
How to attach a leather patch to a hat? We offer 3 backing choices for attaching your Patches to your choice of hat - high-quality stitching, iron-on, and peel and stick. Which backing choice is the right choice for attaching your one-of-a-kind patches? Once you determine which backing choice works best for you, you'll need to choose the exact location of where to place your  Patches on your hat choice.
Custom Leather Patches for Hats
What's the perfect finishing touch for a customized hat? Leather Patches take your message to a whole new level and is why this particular style is one that's always trending. When you decide to add this style to the promo hats of your choice, you're truly creating an original promo product that's like no other.
Ready to make yourself stand out from the rest of your competition? Ready to promote a special cause or fundraising activity by choosing quality promo products? You simply can't go wrong when you decide to create a Custom Leather Patch and then add it to a trending hat for publicity reasons.
Logo Design This Style of Patch
How to put a logo on a hat? Leather logos will easily capture the attention of others and are a perfect choice when wanting to show off your logo with style! Logos need to be memorable, making it essential for you to create a logo that truly represents your brand while at the same time making sure it easily gets noticed. 
Since you must decide on the perfect logo to represent your brand, you'll need to choose 1 of the 7 different types of logos available, as well as choose your logo shape and your logo colors. Need assistance? Simply contact our artistic team now for advice.
Prefer to order your leather patches a la carte? No problem! Many people decide to buy their Custom Patches separately so they can attach them themselves to certain garments. This makes it a good idea for you to buy iron-on backing on your patches, as ironing on patches is much faster and easier to do. Also, ironing on is a an easy to do DIY way to affix patches.
Custom Leather Patch – Approving Your Design
Our team will need to approve your custom design before we can place it on your choice of hat. This required step is essential as it ensures that your original design can be perfectly executed. In order for us to approve your design before we start production on your Custom Leather Patch hats, you need to send us your design via our easy to fill out submission form.
The Process of Creating couldn't be any simpler.
Our goal is to make any logo or design you have in mind come to fruition.
Leather Patch – How They're Made
How to make a Leather Patch? These Patches are handmade, making each patch truly unique. When it comes to creating this type of personalized patch, you'll need to make some decisions that allow your patch to be made exactly how you envision it! 
How Many?
Embossed or Debossed?
Border or No Border?
Shape?
Size?
Color?
Turnaround Time?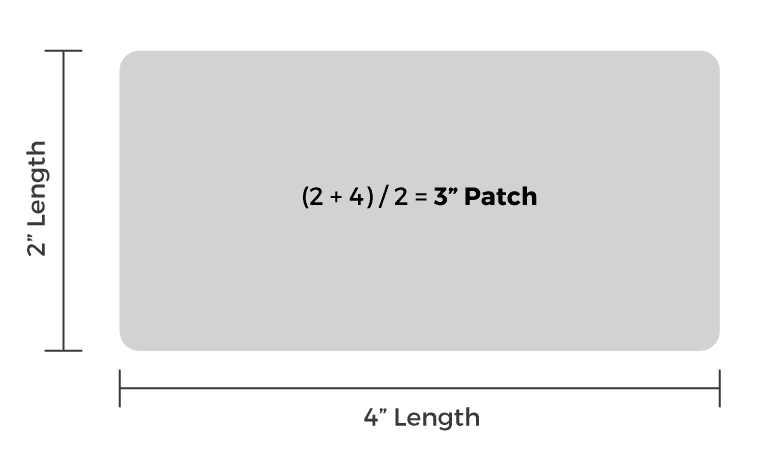 Why Choose Consolidated Ink?
Debossed & Embossed Labels
One of the many reasons people choose us is because we offer great prices and awesome customer service! Our already low pricing for Custom Leather Patches to place on hats lowers even more with the more you purchase. Need a quote? Contact us now so we can help you get the process of creating your one-of-a-kind custom patches started, as there's no better time than the present to take action when in need of custom products.